Chennai, 26 Oct. 2023
First of its kind in South India, DAC Developers Pvt. Ltd., one of the Chennai's most trusted housing development companies, has launched Home Experience Centres at Medavakkam and Tambaram, comprising fully furnished houses that showcase everything from floors to roofs in cross-section so that buyers can visually inspect and physically touch and feel the materials that go into making their dream homes.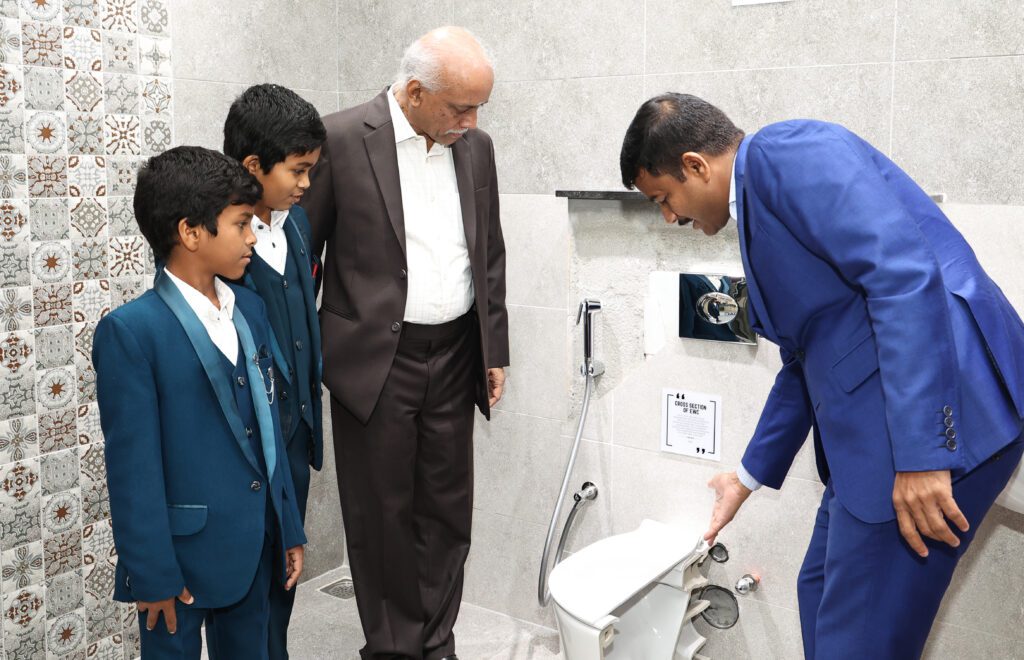 Honourable Shri V. Ramasubramanian, former judge of the Supreme Court of India, inaugurated the innovative centres: a 1050 sq-ft, experience centre, and an 800 sq.ft one, modelled on the real housing units of DAC Developers' two newly announced residential projects, DAC Medallion, Medavakkam and DAC Marshall, Tambaramrespectively.
Talking about the Home Experience Centres, Mr. S. Sathish Kumar, Managing Director, DAC Developers Pvt. Ltd., said, "Our core principles revolve around the 3Es: ENGINEERING-focused innovation, Customer EDUCATION, and Customer EXPERIENCE. The newly unveiled Home Experience Centres embody these principles. We take pride in introducing it first time in South India. The introduction of our Home Experience Centers represents a new layer of transparency, reinforcing the trust our customers place in us."
On the benefits of Home Experience Centres for the buyers, he said, "While buyers can always compare prices, select locations, and even visit model homes, up until now, they haven't had the opportunity to understand the materials and elements used in the construction of their home components. They had to rely solely on the assurances given by developers. However, our Home Experience Centers provide them with first-hand knowledge about the quality and specifications of every component and item in their dream homes. They no longer need to purchase homes blindly. Now, they can visually examine and physically experience them before making a decision."
The Home Experience Centers proudly feature eleven bays where visitors can examine the cross-sections of various elements, including shear walls, columns, beams, doors, windows, floors, switch boxes, plumbing shafts, as well as exterior components like hand-rails and balcony floors.
DAC Medallion is a residential complex in Medavakkam that comprises 125 apartments. Situated in the heart of Tambaram, DAC Marshall comprises a diverse range of 114 unit configurations.